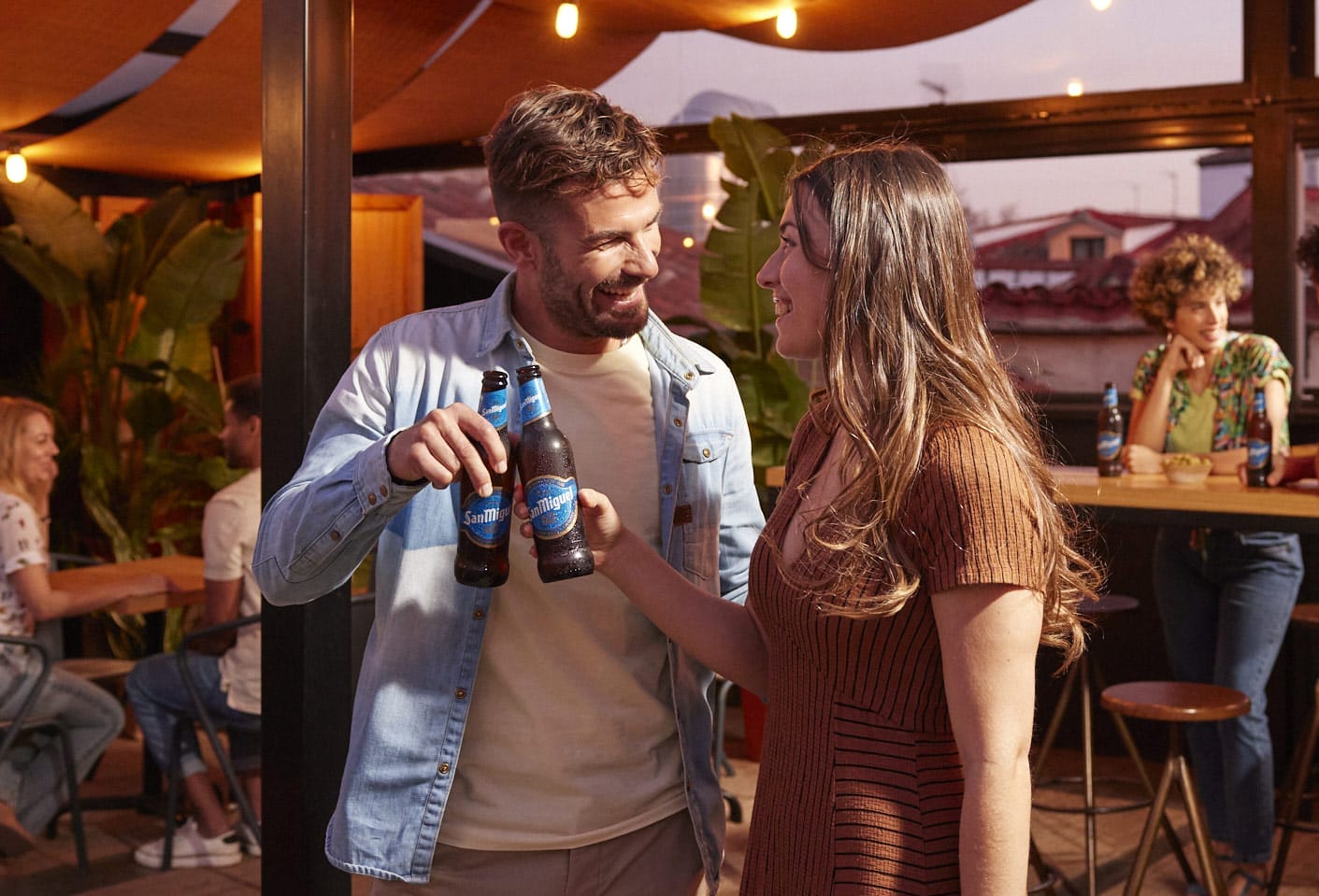 Cerveza 0,0
San Miguel 0,0
The brewer's beer. Naturally produced with carefully selected ingredients. For you to enjoy all the flavour and none of the alcohol.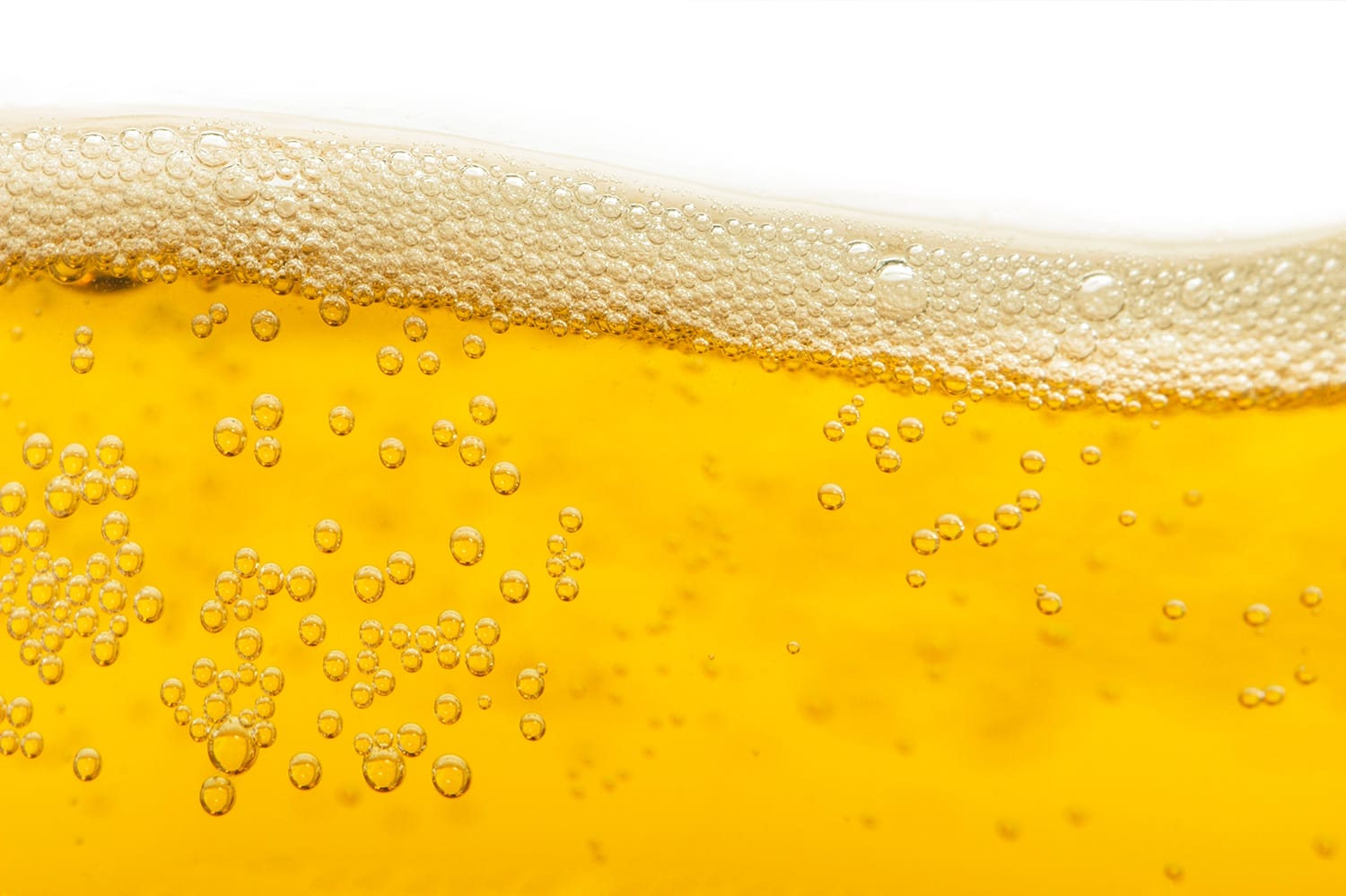 For non-conformist palates

LOOK AT IT
What a shine! What a golden colour and creamy froth. Your eyes do not deceive you, you are in front of a San Miguel 0.0.

Combine it
With delicate dishes such as seafood or baked fish. Because a San Miguel 0.0 is an equally delicate beer. And if contrast is your thing, try marinated and spicy dishes with chilli, paprika and hot peppers. This beer goes with everything.

Try it
And you'll find its aroma reminiscent of hop flowers, grass and notes of cereal. It has a moderate bitterness and is slightly sweet on the finish. A full-bodied and textured 0.0 beer.

Order it
In a glass inspired by the tulip glass. In addition to its stylised shape, its goal is to form a good froth and retain the aromas of the beer. In this glass and at a temperature between 4 and 6ºC, you will enjoy your San Miguel 0,0 much better.
The Compass of San Miguel 0.0
The Compass is a visual tool that helps us to represent the characteristics of San Miguel 0.0. A non-alcoholic beer with malty nuances and a light body.
PURCHASE
Is San Miguel 0.0 brewed in the same way and with the same ingredients as any other beer? The only difference is to make a wort with fewer fermentable sugars and thus limit the generation of alcohol by controlling the temperature and time.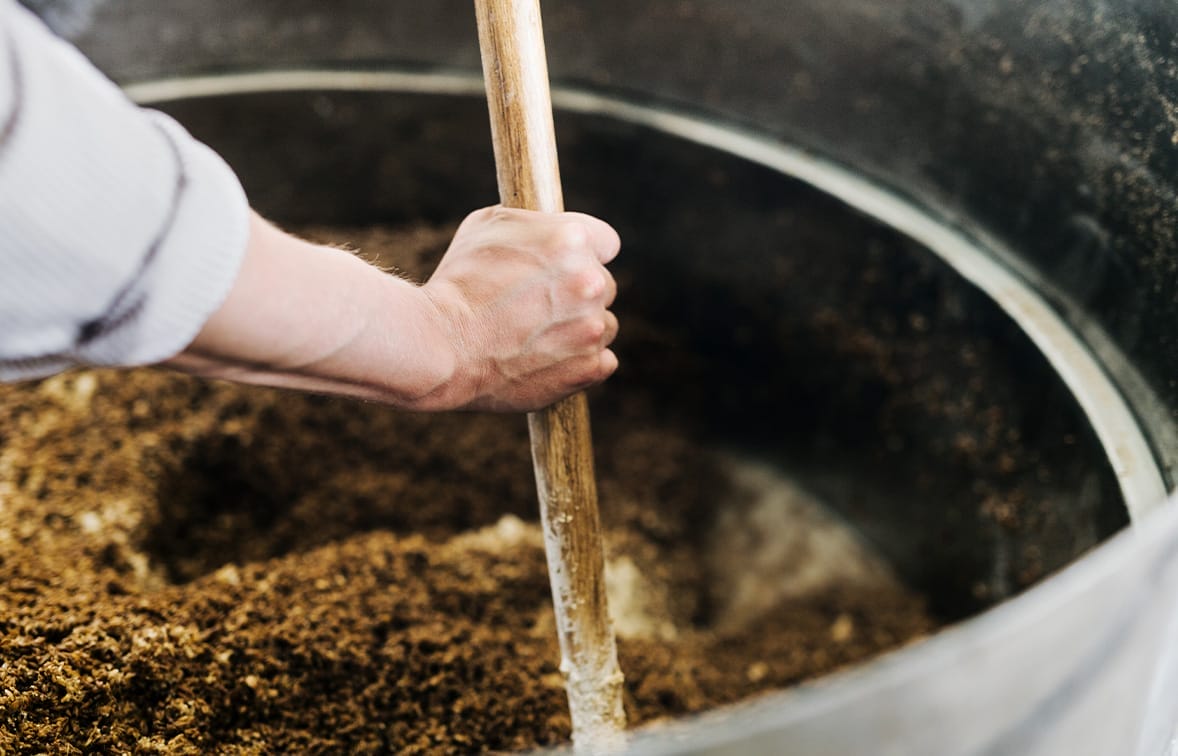 Silver at World Beer Awards 2020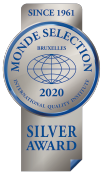 Silver at Monde Selection 2020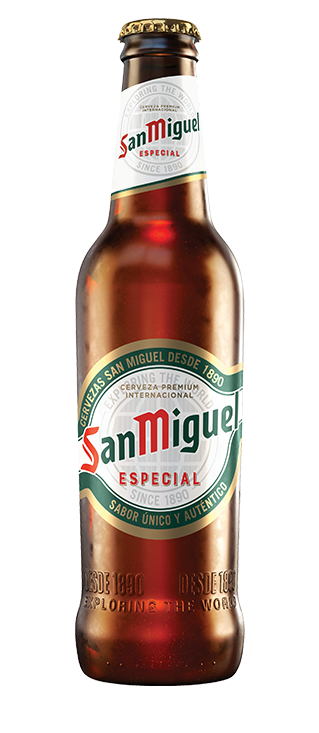 San Miguel Especial
A lager made of experiences. Taking over the world since 1890, thanks to its flavour and adventurous spirit.
I WANT TO TRY IT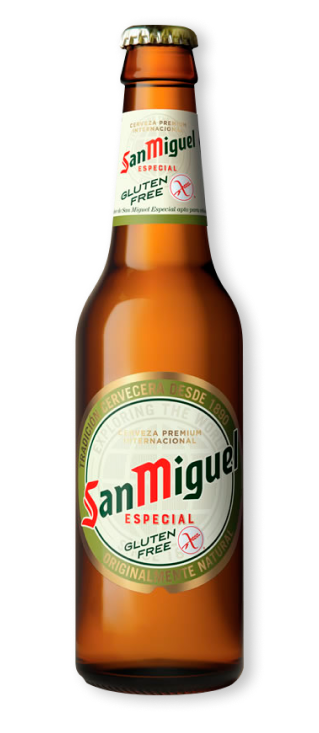 San Miguel Gluten Free
The authentic flavour of San Miguel Especial now in a gluten-free beer.
I WANT TO TRY IT