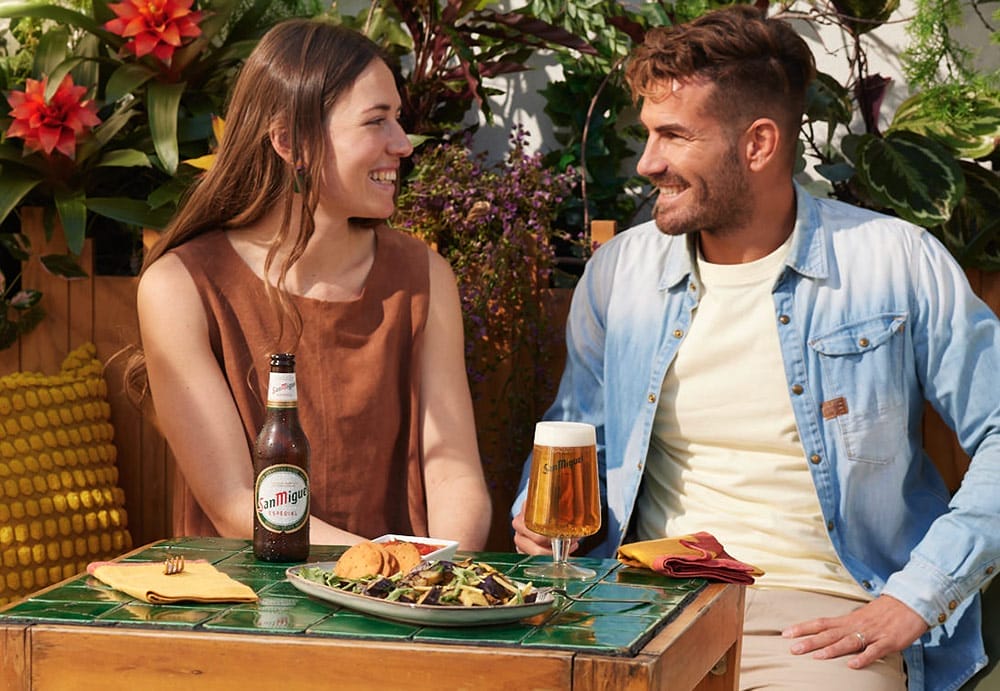 San Miguel pairings
San Miguel Especial and great food: the perfect match
At Cervezas San Miguel, we know that the experience of savouring a good beer is even more enjoyable in good company. This is why we bring you some ideas to share the flavour of San Miguel with a bite of heaven. Enjoy your meal!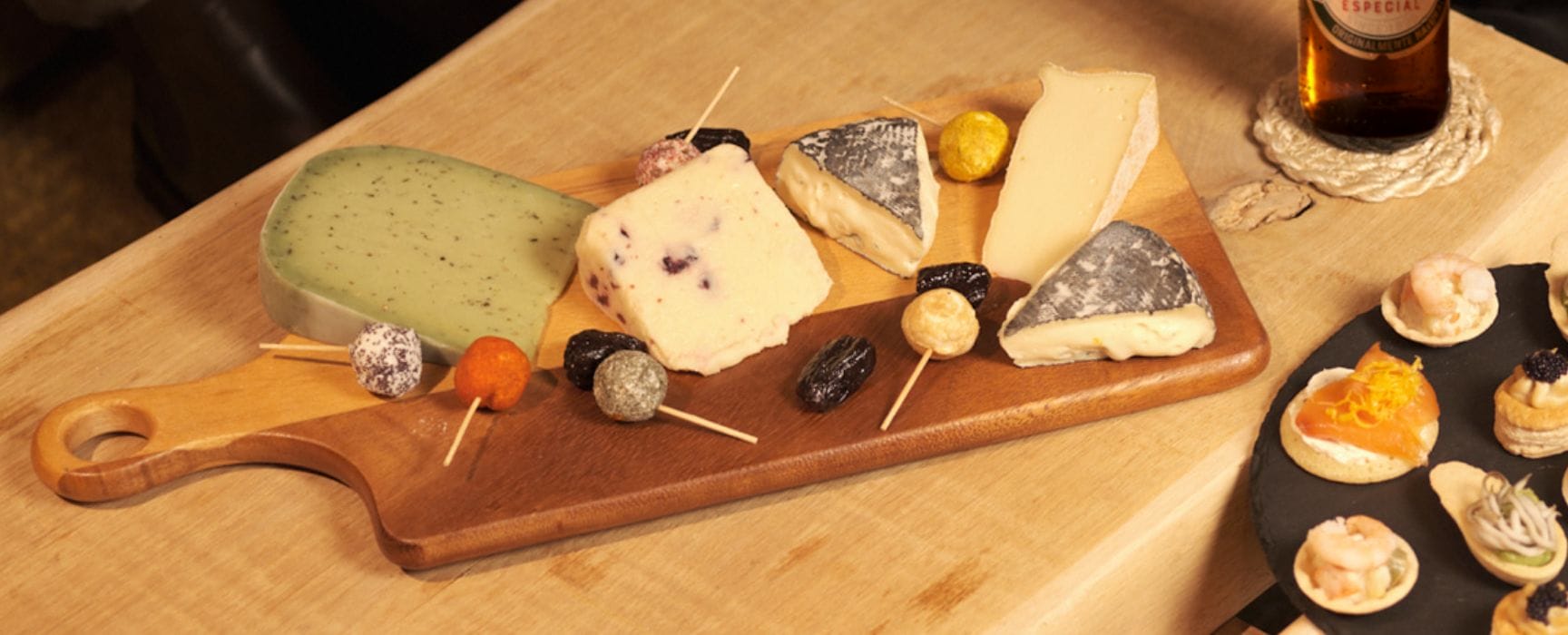 San Miguel Especial ❤️ International cheese platter
What better company for a set of cheeses of different origins than our most international beer? An authentic pairing from around the world that will surprise and titillate you in equal measure.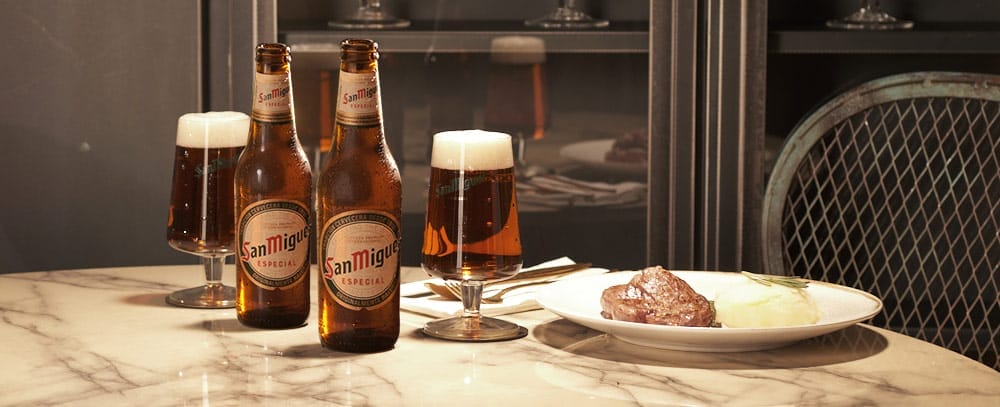 San Miguel Especial ❤️ T-bone steak
One of those long relationships that are very serious: with extra maturation and a truly extraordinary flavour. Especially suitable for very gourmet and non-conformist palates!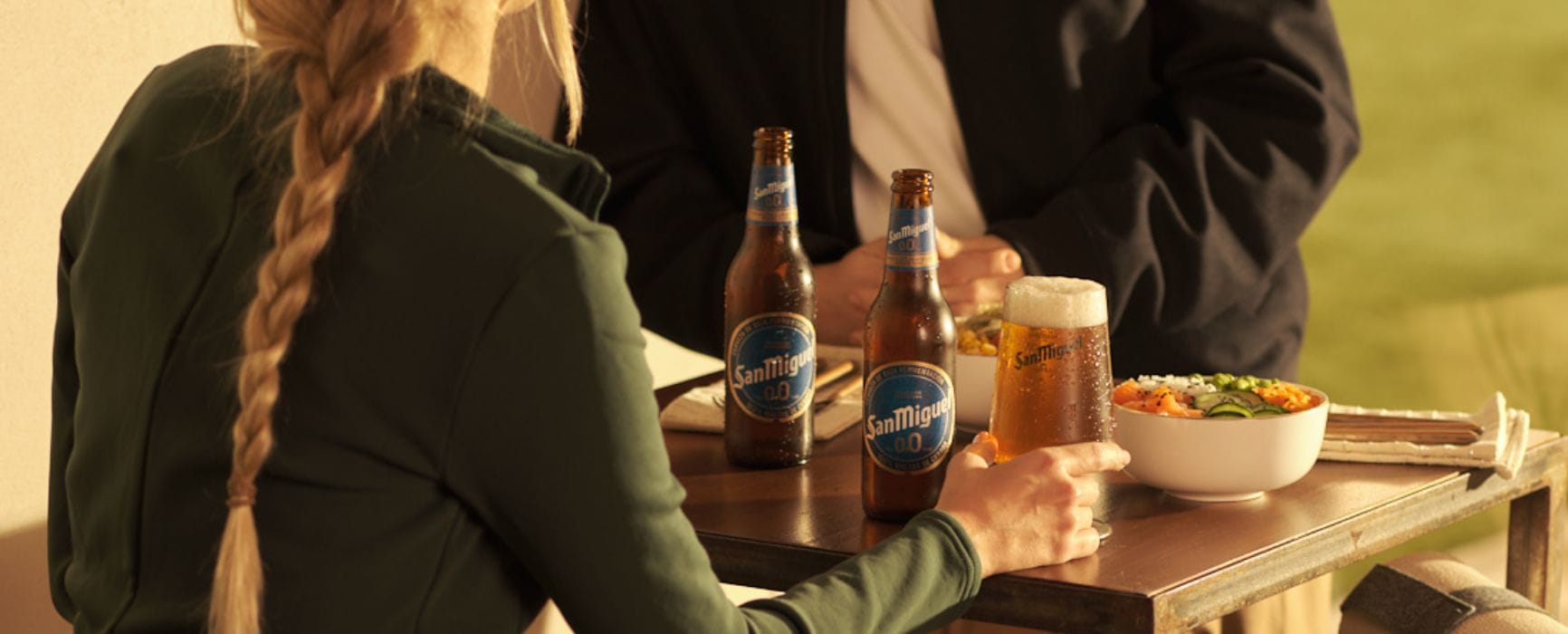 San Miguel 0,0 ❤️ Poke Bowl
A couple of delicate flavours perfect for those who take care of themselves, or simply those who are looking for "something fresh". It's a feeling that grows, especially if you order the spicy version of this Hawaiian dish, because it is much more enjoyable when it comes in contact with the carbonation of San Miguel 0,0.