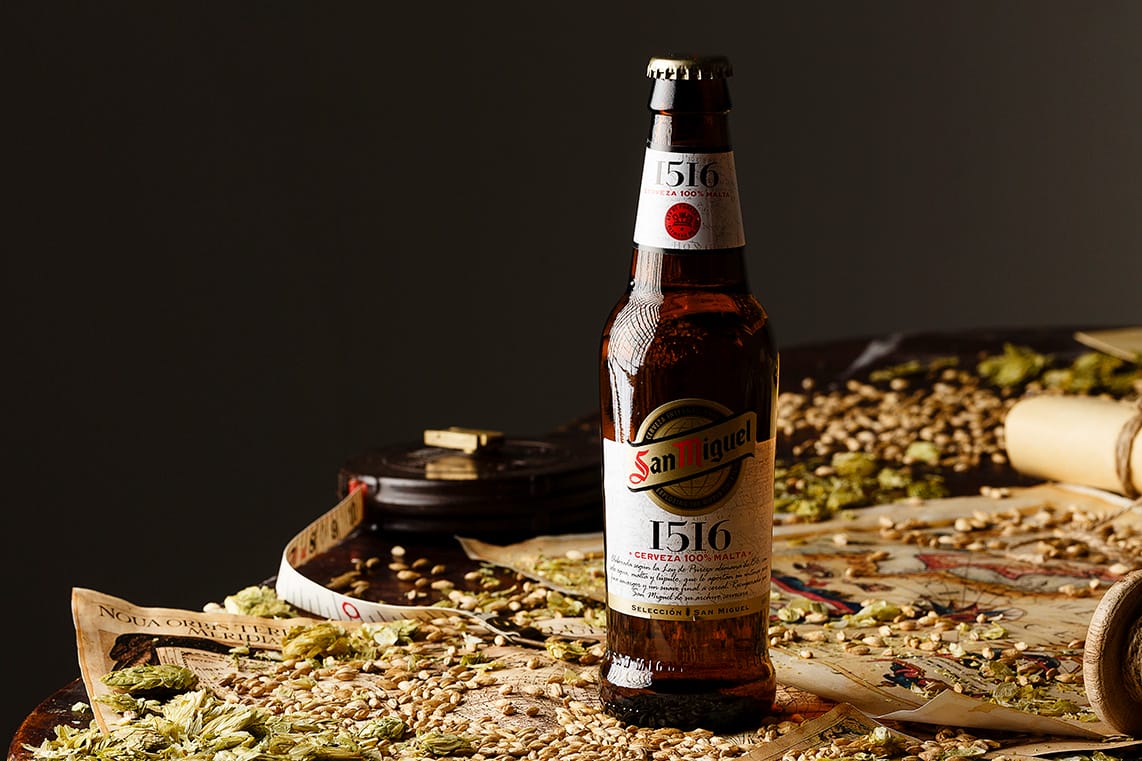 Pilsen beer
San Miguel 1516
Pilsner beer produced in strict accordance with the German purity law, establishing that beer can only be produced with three ingredients: water, malted barley, hops and yeast.
For non-conformist palates

LOOK AT IT
Do you see the slight shiny gold color? It is the color that gives the lightly roasted malt of a pilsen-type beer. As is its foam, creamy and consistent.

Combine it
With appetizers and fresh dishes such as pickles, salads, marinades and all kinds of seafood. And it is not because we say it, that too. It is because it is a pilsen type beer with moderate alcohol.

Try it
It is delicate and smooth. It combines the fragrance of banana and apple with floral notes of hops. In other words, San Miguel 1516 is bitter but pleasant.

Order it
Enjoy it in its glass inspired by the tulip shape at 5-7 ⁰C, allow yourself to enjoy the shine of this pilsen beer, appreciating the aromas and the foam.
Pilsner

29

9,0

4,2 %vol.

5-7 ºC

10,5
The Compass of San Miguel 1516
The Compass is a visual tool that helps us represent the characteristics of San Miguel 1516. A beer with bitter nuances, made according to the German purity law.
ORDER NOW
... This beer is called San Miguel 1516 because it is made following the German purity law of 1516. Established by William IV of Bavaria, it only allows the use of 3 ingredients: (water, malted barley and hops), since at that time it was not yeast was known. However, it currently does.